Eva Sladká Florian­ová
A qualified lawyer registered with the Czech Bar Association and a certified translator and interpreter
About Me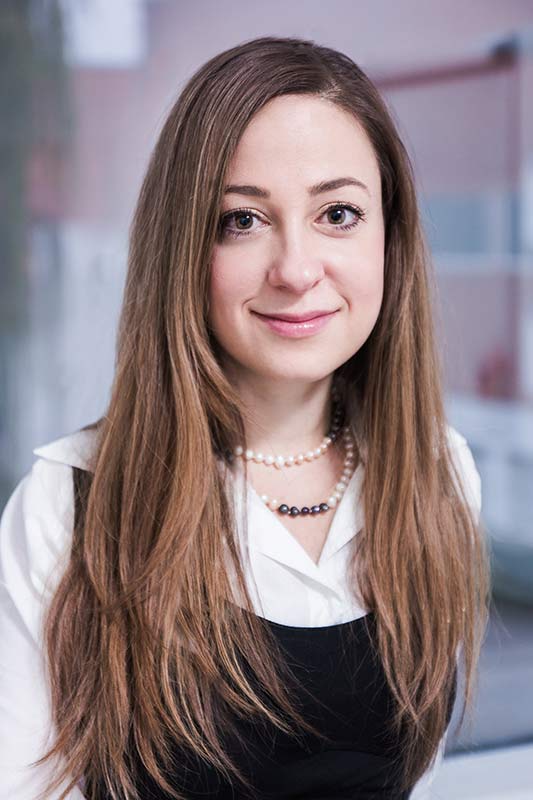 I am both a qualified lawyer registered with the Czech Bar Association and a certified translator and interpreter.
My language skills enable me to provide legal services to English-speaking clients on a level that makes my clients feel understood and secure.
I believe in a fair and personal approach to the clients.
I always attempt to find the best solution for the clients, whether that means reaching an out-of-court settlement, taking legal action, or finding a different answer.
I do my best to make my client's matters as simple and transparent as possible.
I aim to provide the quality of services to my clients that I would like to receive from a lawyer myself.
I have lived abroad for several years (the United States of America, the United Kingdom, Finland, and Belgium) and I enjoy working with international clients.
My work experience varies from working for large corporations to providing services to individuals. I also gained work experience when I was a member of a supervisory body in a state enterprise, trained in the European Parliament, and worked in a law firm in the UK.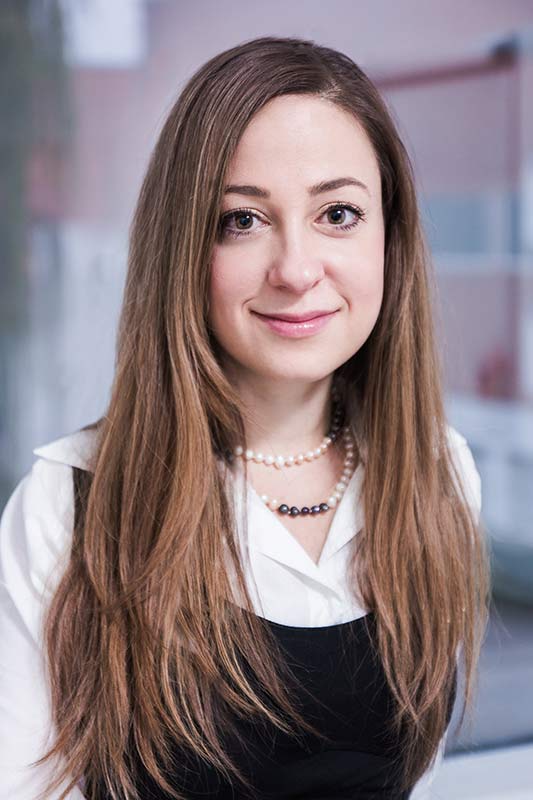 My Fields
Czech lawyers are neither divided into solicitors and barristers nor specialized (for the most part). They pass a general bar exam and hence are qualified as general practitioners who can decide which cases they take, depending on their practice and experience.
Since I have a very general practical background and have gained experience in different fields, I am able to satisfy a wide range of clients who face various problems and deal with different kinds of issues.
My main fields of practice
Corporate law
Family law
Criminal law
Civil law
Litigation
Real estate and property law
Damages and liability law
Legal relations with an international element
References
I wish there was more space here so I could explain how great Eva is.

She has a very kind professional attitude and she was always prompt with answering all my questions and concerns.

Dealing with buying a property can be really nerve-racking. She used her power to ensure the process was truly as smooth and comfortable as possible. Every step along the way, I was kept informed of the progress, copies of communication were provided. Everything was managed in a timely manner.

She is also an official translator, so if you need an official translation from Czech to English or vice versa, she is the right person.

I will be happy to refer any of my family members and friends to her as an attorney.
Eva's approach was very professional but also friendly.

In our case she went above the call of duty, going to great lengths to find answers to our unusual questions.

Needless to say, it was a real pleasure to deal with Eva, and she will be the first person we turn to the next time we are in need of legal help and/or professional translation.
Ms. Florianová recently helped us with the sale of some property. I didn't trust the buyers and I wanted to be sure the contract was airtight. Because I don't speak Czech very well, I was nervous about my ability to understand everything. Ms. Florianová was incredibly professional.

She is able to consider a complex situation from all angles and be patient and clear in her explanations; her ability to explain a Czech contract in English (without using English legalese, which I would not have understood) was impressive. She was clear about her pricing and the amount of time she anticipated the work would take, both of which were fair and accurate. She is exceptionally competent as both a lawyer and an English speaker.

She was quick with her responses and her handling of all aspects of the sale. I was pleased to learn that she handles many other legal matters as well (including family law, corporate law, litigations, criminal law), and I would definitely turn to her again for help. I would recommend Ms. Florianová to anybody seeking professional, approachable, patient, and speedy help with any legal concerns.
Eva is a great lawyer. She knows how to positively leverage a situation for the betterment of all.

Although I was hesitant at first to ask for help on a seemingly trivial driver's license application, I'm glad that I did.

The process is quite complex for an American like me who struggles with the language and bureaucratic jargon (15+ documents required, and they must be perfect!). I was impressed to see Eva in action; she is able to hit a problem right to the core and mitigate it. She also communicated with my landlord prior to and arranged the required documents in the proper format with ease, which is quite a feat from my perspective and experience.

Aside from this, Eva is friendly, empathetic, and welcoming. I admire all of these qualities in her. Thank you, Eva!
Fees
Fees for legal services are arranged individually, based on the difficulty of the issue and the range of work involved.
I usually charge on an hourly basis; hourly fees generally range from 1,500 to 2,500 CZK + VAT per hour.
Unless the fees are arranged individually, they are based on the Regulation of the Ministry of Justice No. 177/1996 Coll., the lawyer's tariff.
Information for clients who are consumers: the body for resolving a dispute between a lawyer and their client (consumer) is the Czech Bar Association.
Contact
Mgr. et Mgr. Eva Sladká Florianová
Lawyer & certified translator and interpreter
E-mail:
Telephone:
+420 775 062 856
Address:
Výstaviště 405/1, Brno 647 00
(entrance through the tallest building at the very left (looking from the direction of the car park)
company registration number (IČ): 71731784
a natural person running a business based on laws other than the Trade Act and the Act on Agriculture, not registered in the Commercial Register